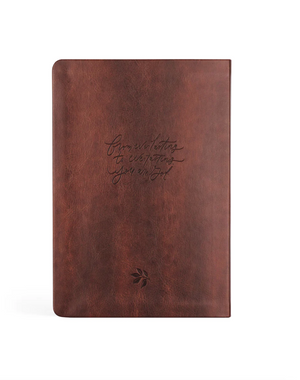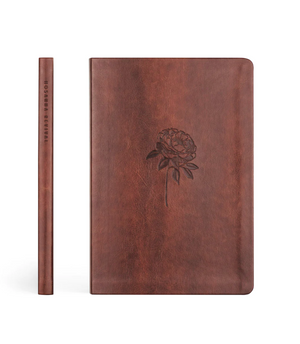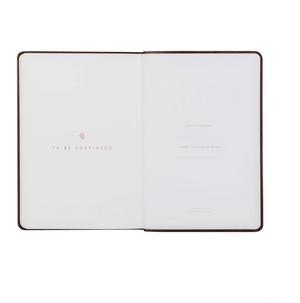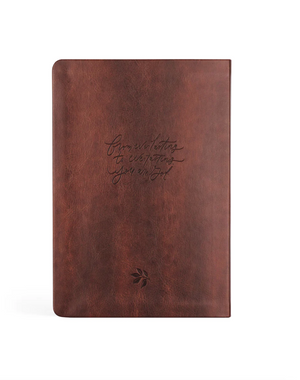 Notebook: Santa Elena Theme
Colombia's "village of flowers," Santa Elena—where wildflowers grow high on the mountain tops—was the inspiration for this simply beautiful leather-like notebook. Historically, farmers in Santa Elena journeyed down from the mountains with their backs loaded with flowers ready to sell in the nearby town in exchange for provisions. The untamed beauty of these wildflowers crouched among the blades of grass in Santa Elena inspired the bold design and Scripture on this notebook. 
The back of this notebook reads, "From everlasting to everlasting you are God" (Psalm 90:2), a simple yet profound reminder that he is, he was, and he always will be. We pray that this Santa Elena notebook is a tool for you to grow in your knowledge and love for God.

Product Details
150 pages
Paper weight: 100gsm
Dimensions: 5.75" x 8.25"
Flexible, leather-like cover
Satin ribbon