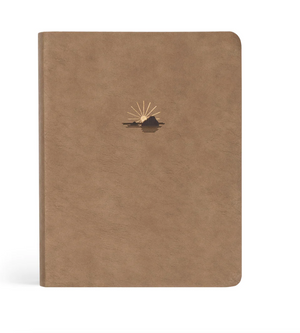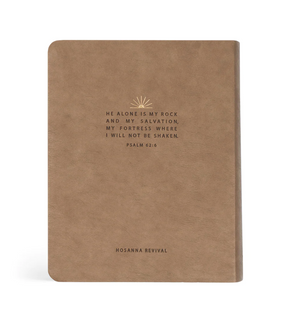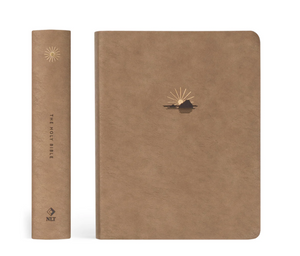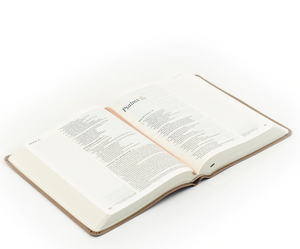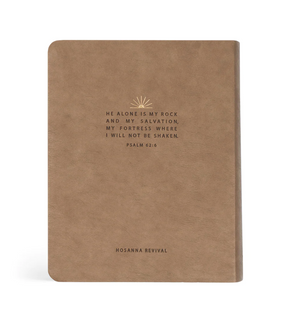 NLT Journaling Bible: Galilee Theme
This beautiful, minimal design features the sun rising over the Sea of Galilee—and a large, unmovable rock planted firmly in it. The warm desert tones of this Bible remind us of the dust roads Jesus walked, growing up in Nazareth—a Galilean town. Jesus' first miracle was performed in Cana, another town in Galilee. This beautiful Bible's minimal artwork is paired with Scripture from Psalm 62:6 reminding us of the true Solid Rock, "He alone is my rock and my salvation, my fortress where I will not be shaken." The smooth texture of the leather-like cover feels wonderful in your hands, and will draw you into an immersive experience with God's Word. This all-new design from Hosanna Revival features lined margins for journaling as you read, writing prayers, or jotting down sermon notes.
The Galilee NLT Notetaking Bible is a precious tool designed to draw you into the Bible where you will be reminded anew that Jesus is the Rock of your salvation—your fortress where you will not be shaken.

Product Details
- Translation: New Living Translation
- Format: Leather-Like softcover with custom Hosanna Revival typeset
- Cream-colored Bible paper
- Satin ribbon marker
- Smyth-sewn binding
- Font size: 8pt
- Page count: 1,376
- Dimensions: 8.5" x 6.5" x 1.75"
- Weight: 41oz